Back to Blogs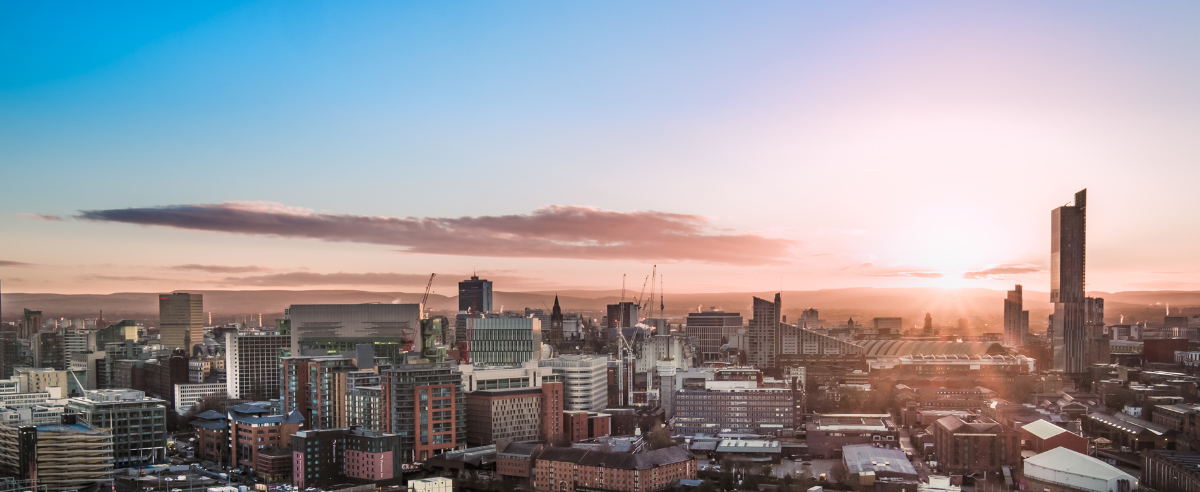 Our Manchester Division has a New Office!
​Our Manchester division has Moved! You can find our fresh new office at Windmill Green, 24 Mount St, Manchester, M2 3NX – come and say hello. Change is an inevitable part of progress, and it comes in a host of different shapes and sizes. We're always looking for positive new ways to take our journey in a new direction, whether it's exploring new markets, building meaningful connections, or moving offices.
We love being as close to the heart of the action as possible; it's partly what inspired the move to Windmill Green, a thriving hub of an office space a whisker away from Manchester Central station, but it's not the only reason…
We recently (after a rigorous two-and-half-year-long application process) became an official B Corp, cementing our dedication to using our business platform as a force for good. The accreditation is awarded to organisations that consistently operate at the gold standard of social, environmental, and governance output.
What's that got to do with an office change? Windmill Green is Manchester's most sustainable office space, designed exactingly to help businesses reduce their carbon footprint. Not only that, but the space is home to a wealth of creative organisations, from charities and startups to multinationals, and now Trinnovo Group.
We're delighted to be setting up shop in a creative, sustainable, high-energy space that breeds innovation, a core tenant of our business.
Our B Corp accreditation is more than just a shiny new award, it's a commitment (a legally binding one) to upholding the highest standards of transparency, accountability and positive ESG impact. Whilst we excelled in the assessment criteria areas of Workers, Communities, and Customers, there was room for improvement in Environment and Governance.
We believe that the move to our new sustainable office space marks a fresh start, a new opportunity to improve our environmental and governance outputs.
Our previous and much-loved Manchester office will be missed, but this change represents more than a physical move – it's the springboard for our growth as a newly B Corp accredited organisation, and we couldn't have chosen a more fitting space to establish as our hub.
If you'd like to learn more about Trinnovo Group's B Corp Journey, and how we worked with our sister companies (Broadgate, BioTalent, Trust in SODA, and DeepRec.ai) to achieve the award, you can find a press release on Trinnovo Group's website here.
We'd love to connect with like-minded individuals who share our vision of a brighter working future for all, so please reach out if you'd like to find out more about how we can collaborate. We're more than talent suppliers, we're trusted recruitment advisors who want to guide you and your organisation to the next level.
You can reach us on our website here: Contact.
Or you can come and visit us in the new office! We look forward to the future, and to meeting people just like you.