Shaking up
what working in
recruitment
can be.
We're more than a recruitment agency, we're a movement that is creating impact, for our customers, our communities and our people.
When you join Trinnovo Group, you join a B Corp accredited, award-winning consultancy, powered by our unique communities. We truly believe that great culture builds high performance, and our incredible career pathways and industry-leading commission structure help our people to build the lives they want in an environment they love.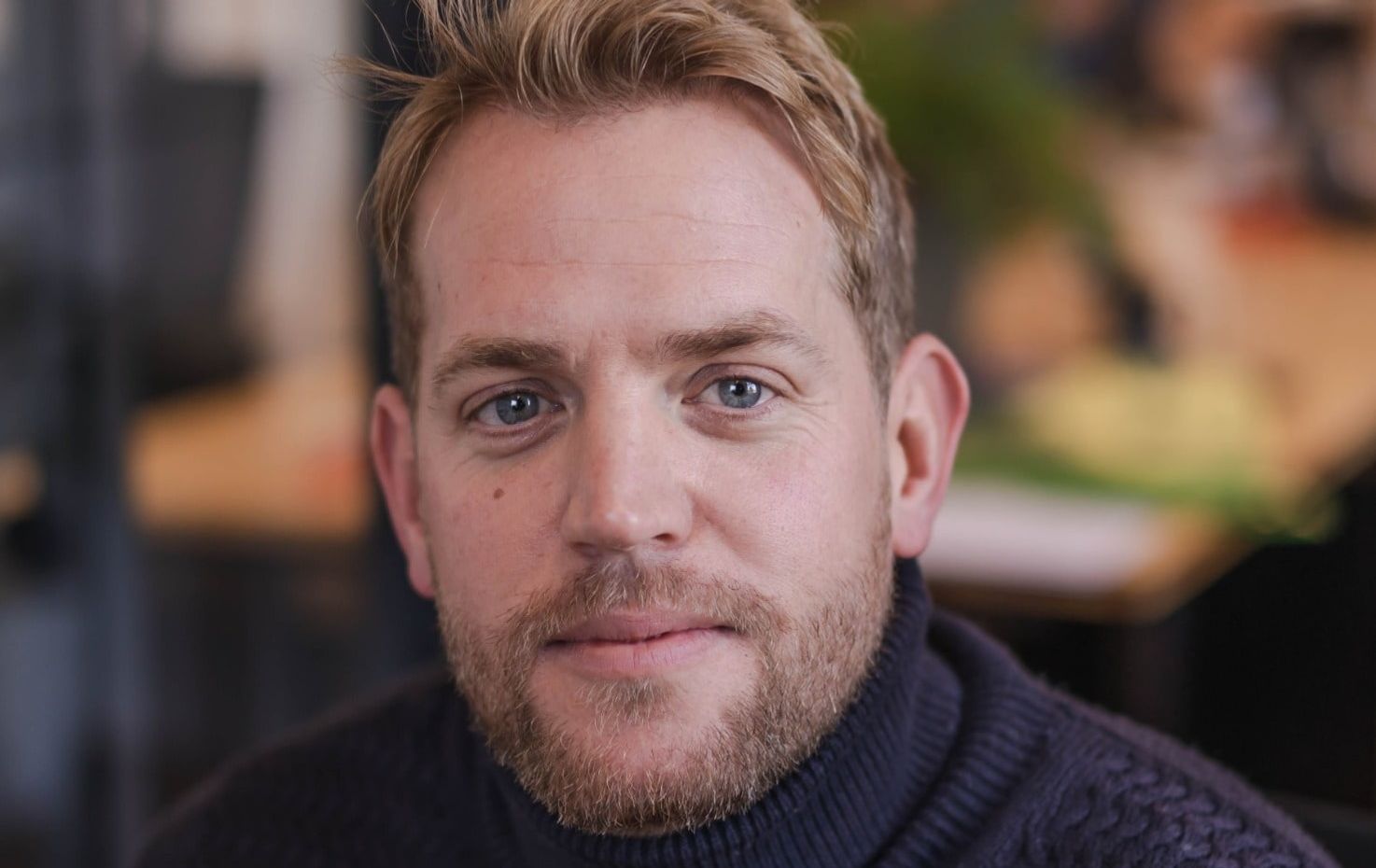 "We have a culture that encourages innovation, empowered by an environment of trust and transparency."
​
Ashley Lawrence
Group CEO & Founder
We want passionate people to drive the greatest possible impact.
​
We are passionate about building a better workplace for everyone. We are a diversity-led recruitment consultancy, with three recruitment brands: Trust in SODA (Digital Tech), Broadgate (Business Protection), and DeepRec.ai (AI & Blockchain); and three community groups: Women in DevOps, Pride in Tech and Ex-military Careers. We also have Socials, with events, podcasts and blogs; Broadgate Social, DeepRec.ai Social and SODA Social.
We want everyone to be their authentic selves at work and we do this by creating an open, diversity-led, culture where inclusion and kindness is the norm not the exception, with everyone feeling safe and supported to be the very best version of themselves.
Check out what we've been up to....
​
CAREER PATHWAYS
Clearly defined career pathways offer our people the chance to explore a wealth of new opportunities within the business. Transparency and accountability underscore every move we make, and the same goes for career progression. We invest in our people, and we give them the structure they need to progress to the next level.
Darren Hogan

Principal Consultant

Alfie Rice

Marketing Executive

Gareth James

Associate Director
​After joining Trinnovo 2 years ago through our Trainee Academy, I've since been promoted to Principal Consultant level. I love working here, and feel as though I've been able to consistently learn and grow due to the people around me.​

From Intern to Executive, I joined Trinnovo's marketing team during my University placement year. Now, in a full-time role, I am able to take on more responsibility while continuously learning along the way!​

​Ever since I started my Trinnovo journey as a senior consultant, I've had the chance to cultivate my skills on a global stage, and it's been an incredible ride!
WELL-BEING AND WORK-LIFE BALANCE
​
It's important to us that everyone feels like they are heard and have a sense of belonging. We offer amazing perks which ensure our people are rewarded, have fun, and have a healthy work-life balance. Check out the perks and offerings available to our team.
​
Flexible hours

​Choose anytime to work outside of our core hours of 10 am - 4 pm.

Wellbeing support

​We play an active role in supporting our employee's mental and physical well-being.

Transparent Progression

Opportunities​ to fast-track your way to leadership.

Transparent pay

Clear and accessible salary bandings and industry-leading commission structure.

Perkbox Subscription

​A discount platform with a whole host of perks, discounts, and benefits.

Sabbatical

​A paid 4-week sabbatical plus 2 weeks unpaid after every 3 years of service.

Dress down culture

​Feel free to be yourself at work.

Birthday day off

​On top of your annual leave allowance.

Dog-friendly

​ Bring your furry friends to the office.

Unlimited Annual Leave

Unlimited leave or 25 - 30 days per year depending on level.

Charitable leave

​2 days per year charitable leave to work with charitable partners.

Flexible working

​Work from home between 1 - 4 days a week, depending on your level.
98%

of our people say Trinnovo is a great place to work

99%

of our people say our organisation has clear values

96%

of our people feel as though their manager helps them improve their performance

92%

of our people say they get recognition for the work they do
GLOBAL MOBILITY STORIES
​
As a multinational organisation with offices in London, Zug, Boston, Dublin, and Manchester, we're well-equipped to support global mobility. Our people come from all over the world, representing the diversity of thought and experience needed to inspire innovation.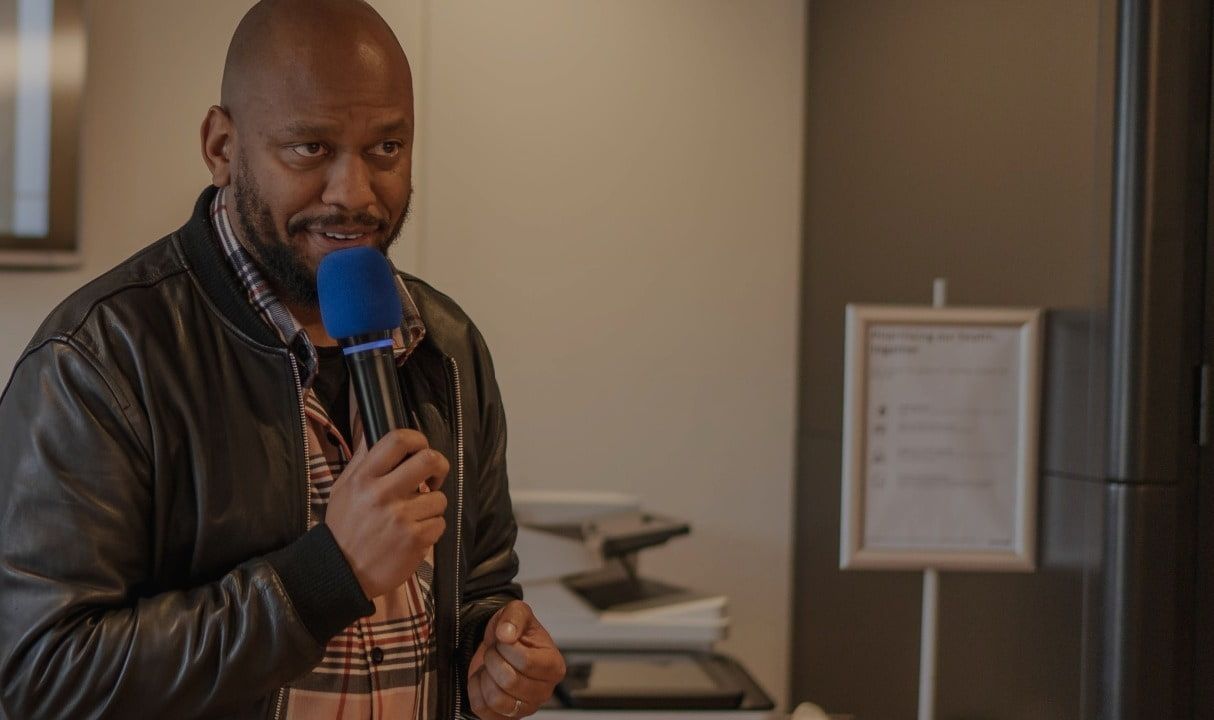 THE GENDER NETWORK
Championing equity and celebrating excellence for all people across the gender spectrum.
THE LGBTQIA+ NETWORK
Spotlighting the richness of queer culture, promoting a kinder and safer working world for LGBTQIA+ folks.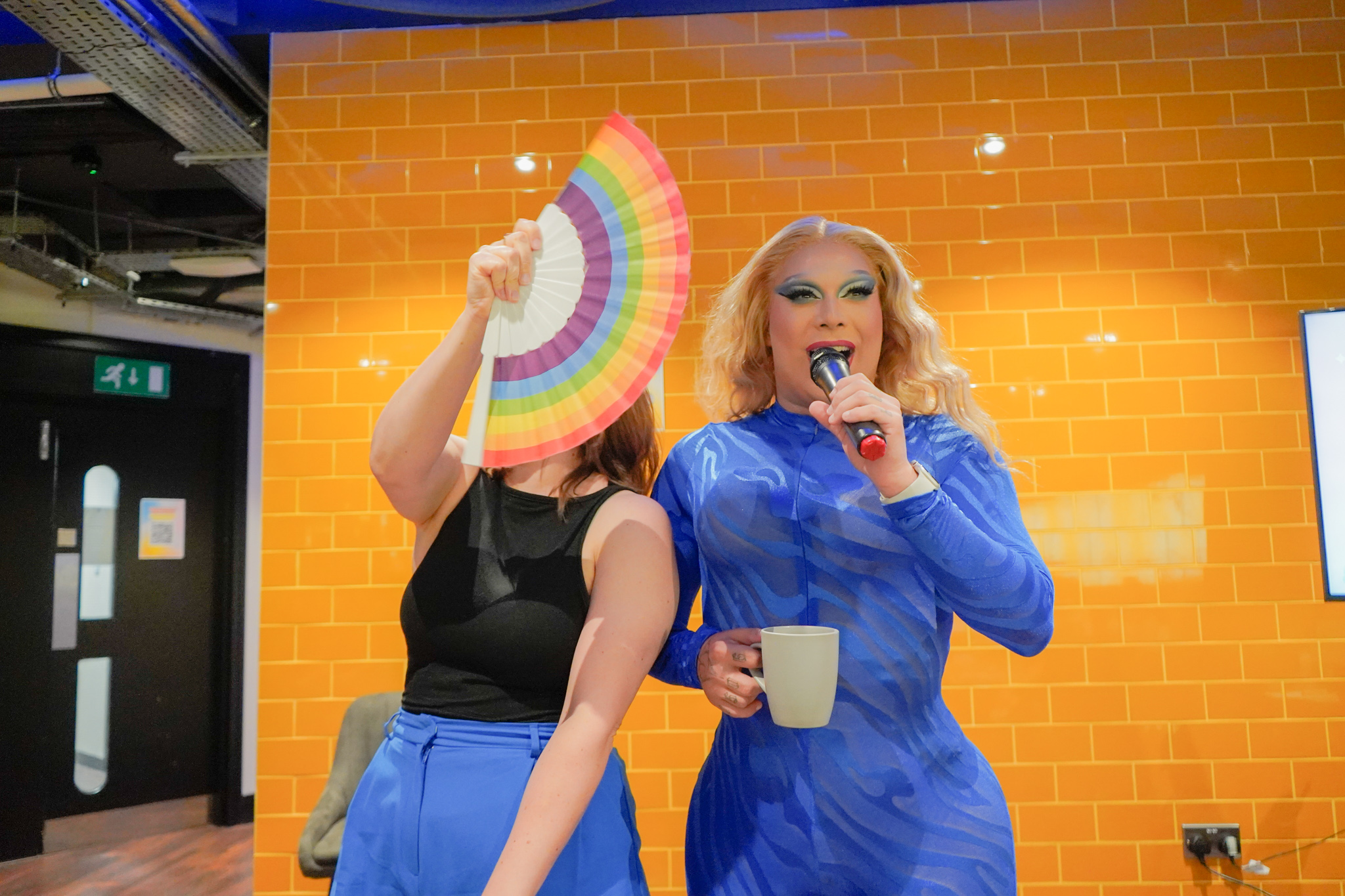 THE FRIENDLY FORCES NETWORK
Raising awareness and advocating for the extraordinary skills and traits of veterans.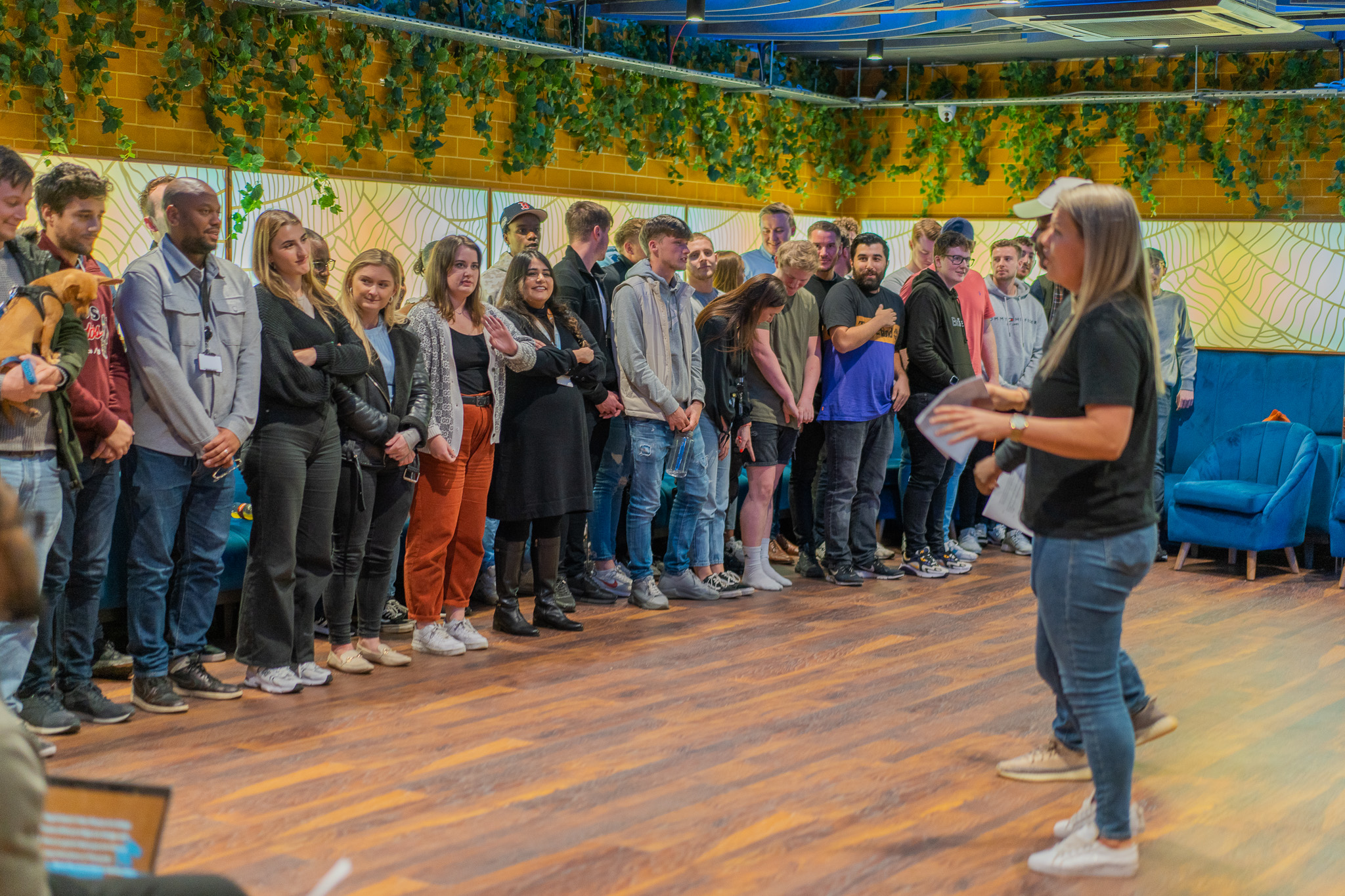 THE ETHNICITY NETWORK
Promoting understanding and exploring the different perspectives through the lens of ethnicity.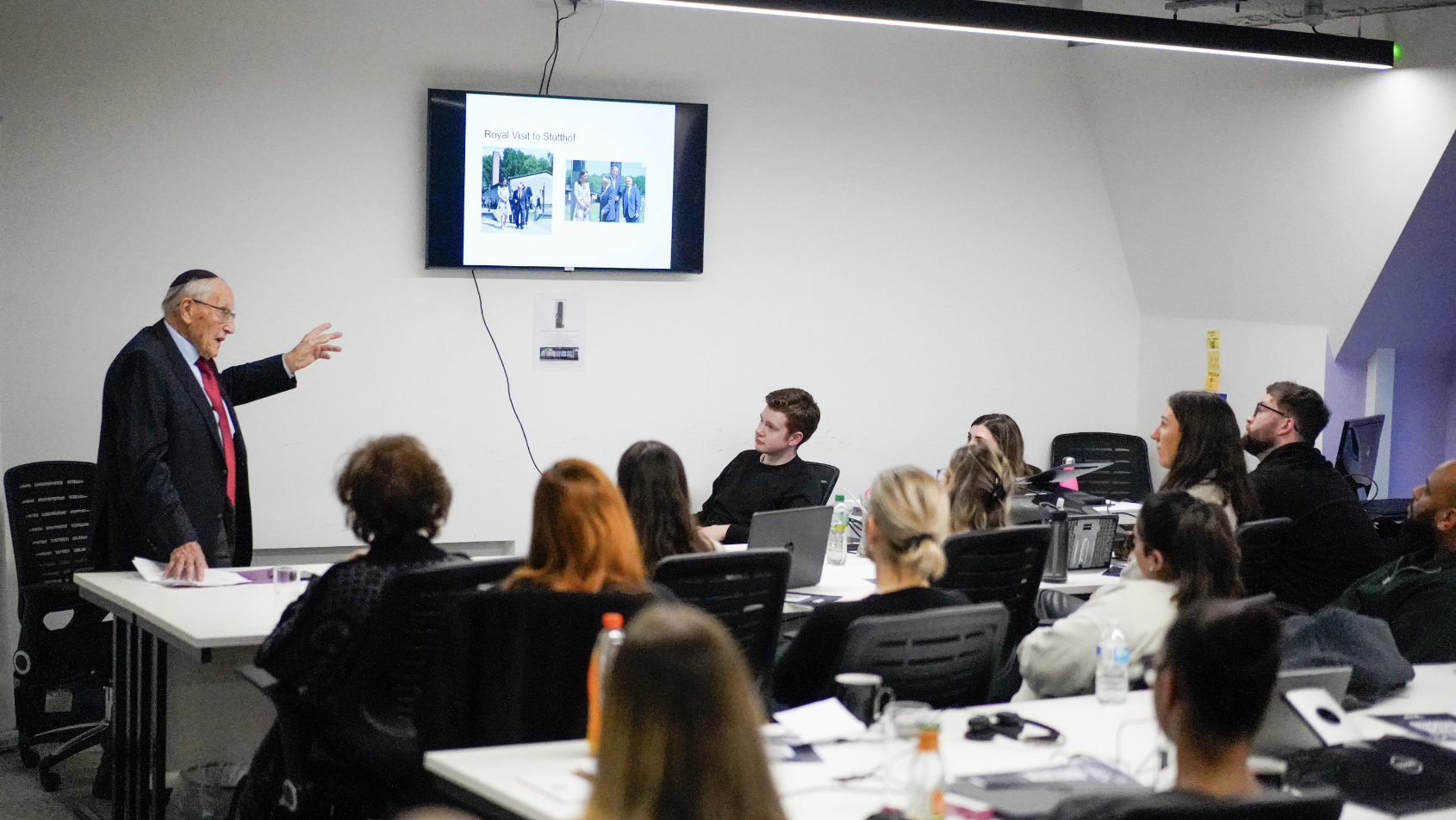 MEET RACHEL!
Rachel Gallagher is our talent lead, recruiting for all roles in Trinnovo Group.
Get in touch with Rachel using the Work for Us form below.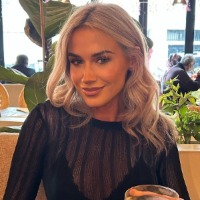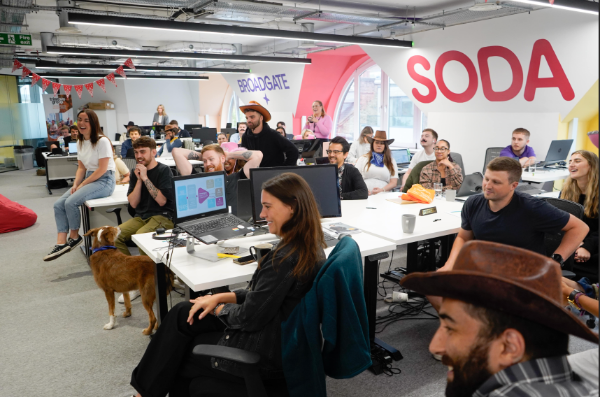 ​
​
INTERNAL PODCAST - TRINNOVO TALKS
Get to know what life is like at Trinnovo by listening to our internal podcast series, Trinnovo Talks, where we share stories, amplify the voices of our people, and explore some of the most pressing issues facing our world today.