Back to events
What does your personal brand say about you?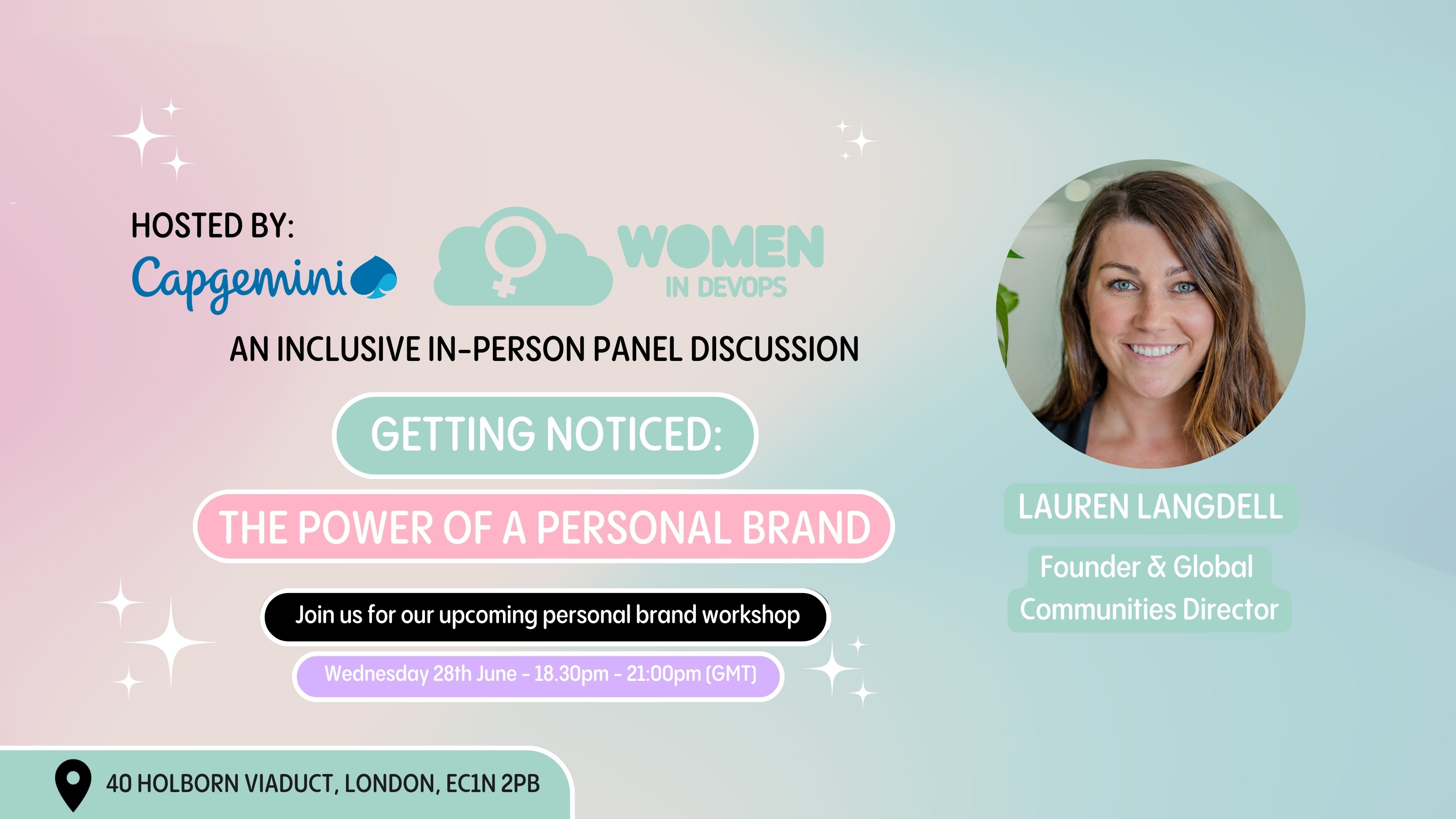 In a digital era of attention inflation, standing out is a tall order. This is where the power of a strong personal brand comes in, a form of digital currency that can buy some big opportunities. Join the Women in DevOps Community on June 28th, where we'll be hosting a workshop on how to build a powerful personal brand. Our hybrid panel discussion/workshop is designed to support anyone wishing to grow their presence on the world's largest stage.
We'll be exploring:
The use cases for a personal brand

How to market your uniqueness

What makes a personal brand leader

How to create (and use) great content

The Magic of LinkedIn
A personal brand is a tool worth leveraging. LinkedIn is the ideal platform for establishing a recognisable, desirable, credible, and employable professional identity. It's difficult to get right, and it demands an active approach.
Our latest workshop is for anyone hoping to stand out from the online (and offline) crowd – we can't wait to see you there!
***Disclaimer: Your data will be held by Trinnovo Group (which Women in DevOps is part of) and our third-party partner.
By registering for this event, you consent to be photographed and/or recorded for purposes subject to the event organizers. If you would like a professional headshot, please request from our onsite photographer. You agree to abstain from bringing pets and/or animals to the venue. The date and time of the event are subject to change without prior notice***