Back to Blogs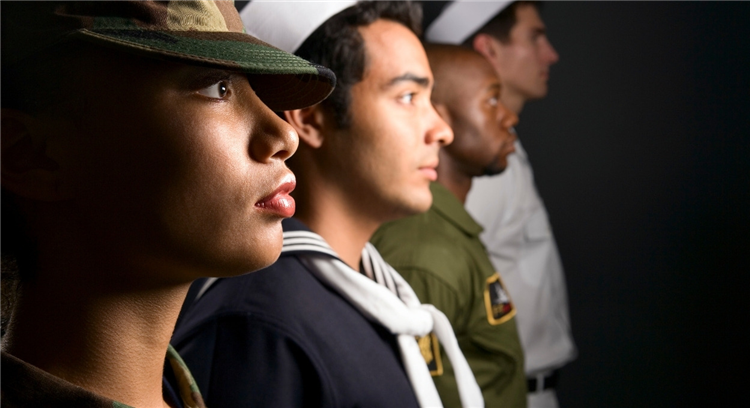 Trinnovo Group Welcomes Ex-military Careers as Its Social Enterprise
​Co-Founder James Lawrence started Ex-Military Careers in 2010 because he didn't want service leavers to struggle to find a career after leaving the military like he did. When James started Ex-Military Careers in 2010 he had one thing in mind; he wanted to make a real difference to the lives of Ex-Military Personnel. That is still our No 1 priority today!
Over the last couple of months, we have been working on something really exciting and we can now finally share this with you…Ex-Military Careers has become fully integrated with Trinnovo Group.
As you may know, we have always had a close relationship with Trinnovo Group. It has always supported us and our mission in the past and we feel that this integration is a perfect fit, as it supports our growth and ensures that we can help as many ex-military personnel as possible.
Trinnovo Group is a fantastic organisation which shares the same values as us. Its mission is to build diversity, create inclusion and encourage workplace innovation, by building teams that are representative of the society we live in and address workplace representation gaps.
Trinnovo Group is a proud member of the Armed Forces Corporate Covenant. It acknowledges and understand that those who serve or who have served in the armed forces, and their families, should be treated with fairness and respect in the communities, economy and society they serve with their lives. This means that Trinnovo has pledged to promote the fact that it is an Armed Forces-friendly organisation, and it will aim to support the employment of veterans, reservists and spouses/partners recognising military skills and qualifications in our recruitment and selection process.
Trinnovo Group consists of: Trust in SODA (digital); Broadgate Search (governance and finance) and BioTalent (life sciences). Its global reach across specialisms gives the capacity to deliver focused, scalable and cross-functional solutions to people and organisations. Trinnovo is committed to innovative DE&I solutions both internally and externally and strives to identify and address workplace inequalities. Ex-MC will be part of the Trinnovo community which includes innovative platforms such as Women in DevOps and Ethnicity Talks, part of a committed community outreach programme, enabling success through focused knowledge building, inspiring future leaders and closing employment gaps.
'Creating a true differentiator as a recruitment and talent business can be rare. Our mission and commitment around DE&I at Trinnovo Group is unique. We have always had a close partnership with Ex-Military Careers since 2013, so the full integration into Trinnovo Group was a natural progression to our relationship given our shared values. We are excited about sharing our resources to help Ex-Military Careers achieve its mission, and together as part of Trinnovo Group achieve our aim to build diversity, create inclusion and encourage workplace innovation. Together we can offer broader delivery capability to employers looking to harness veterans and provide additional employment support' James Cox, CEO Trinnovo Group.
Ex-Military Careers will continue as a social enterprise for the military community in the UK and the US which includes Service leavers, veterans, military spouses, partners and reservists. Our aim is to support our community to achieve a successful transition from the forces into a civilian career. Part of this service is our free to use job board and job search platform, unique to us.
Our platform has been expertly built using industry-leading technology so we can guarantee that Ex-Military Careers has the most effective and cutting-edge online recruitment solution for our members as well as our clients.
In addition, we provide tailored career advice, expert insight published on our website and shared across our large and growing online community.
Without a doubt, veterans are among the most overlooked talent pool when it comes to recruitment. We strive to inform as many organisations as possible about ex-military skills and show organisations the benefits a veteran can bring to their organisation - with their training, military mind-set and transferable skills.
We already work with businesses committed to employing Ex-Military personnel, who they view as highly valuable assets to their organisations. As an integrated part of Trinnovo Group, we expect this engagement to broaden and expand.
Our members can already search through a database of desirable career opportunities and apply directly to hiring organisations.
Now, to celebrate our integration with Trinnovo Group, our job board is free to advertise on.
​
Broadgate Search is part of Trinnovo Group. Our aim is to build diversity, create inclusion and encourage workplace innovation.
​