Our recruitment brands find and recruit diverse talent for your business.
We offer three bespoke hiring solutions based on your specific project scope, underpinned by our diversity focused methodology removing unconscious bias at every stage
.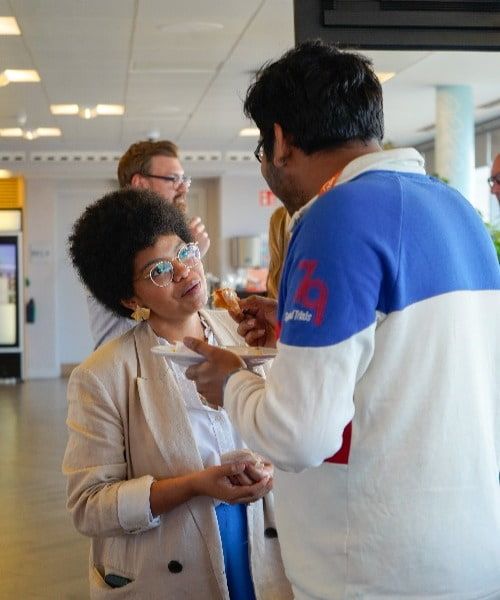 Our Product Solutions
Providing tech-enabled businesses with talent and recruitment solutions via three offerings:
01

Embedded

Embedded hiring solutions, bespoke to your needs, and underpinned by our diversity-focused

methodology

02

Retained

Retained hiring solutions for all your talent acquisition requirements, from our expert recruitment teams.

03

Agile

F

or access to on-demand talent to deliver specific projects, to ensure you deliver on-time and within budget, with our virtual bench allowing access to diverse talent pools at short notice.
We are a next-generation recruitment specialist, where delivery is the default and inclusion is the norm, not the exception. We have a proven track-record in helping businesses to scale high-performing teams.
We are proud of the award-winning, global impact we have had with our equitable initiatives and the communities we have built. We deliver thought-leadership to our clients, candidates and communities via blogs, podcasts, events, workshops, and webinars.
Partnering with our clients enables us to deliver consultative and specialist services unique to each client and scenario. We dedicate a Project Lead supported by a specialist international delivery team working exclusively on your project and acting in partnership with your existing internal team.
Access to our DEIB offline communities delivers talent that can't be found on job boards or LinkedIn. These communities include: Women in DevOps and Ex-military Careers. Our AI powered psychometric tool and our diverse community groups ensure a varied shortlist and will help you hire the best person for each role, regardless of background. This, increases the quality, positive impact and retention of hires made.
Recruitment businesses

Working across Digital-Tech, Business enablement & Protection, AI & Blockchain.

Community Groups

Including Women in DevOps, Ex-military Careers and Pride in Tech, as well as our Socials.

Client Retention

Tiered clients repeating business with us YOY.

Community Size

Followers across our social media platforms.
Looking for Talent?
With offices across the globe, we are perfectly positioned to connect the best candidates to positions using our specially crafted product solutions. Let us find the best candidates for you.
​