Back to Blogs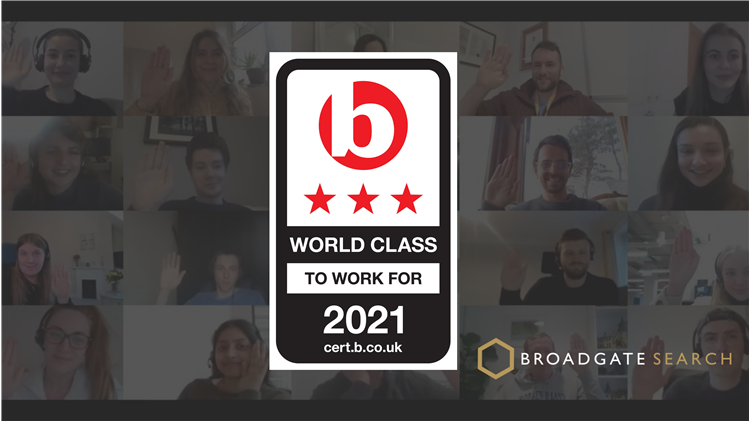 Broadgate Achieves World Class Accreditation for Employee Engagement
​We're delighted we've been awarded Best Companies' top accolade – 3-star, world-class accreditation for employee engagement. It's a standard few companies achieve - a benchmark celebrating our culture, values of collaboration, passion and innovation and our mission to build diversity, create inclusion and encourage workplace innovation.

What led to our High Score? It's a survey-based accreditation that brings together various programs such as our training academy, futures leaders program, our diversity and inclusion committee, organic and meritocratic growth and continued examples for community-based workplace innovation such as Broadgate Search Social and Ex-MilitaryCareers.com.

We're proud of our people and proud to share the news with you today. Get in touch today if you'd like to find out more about our group companies and opportunities to work with us today.