Back to Blogs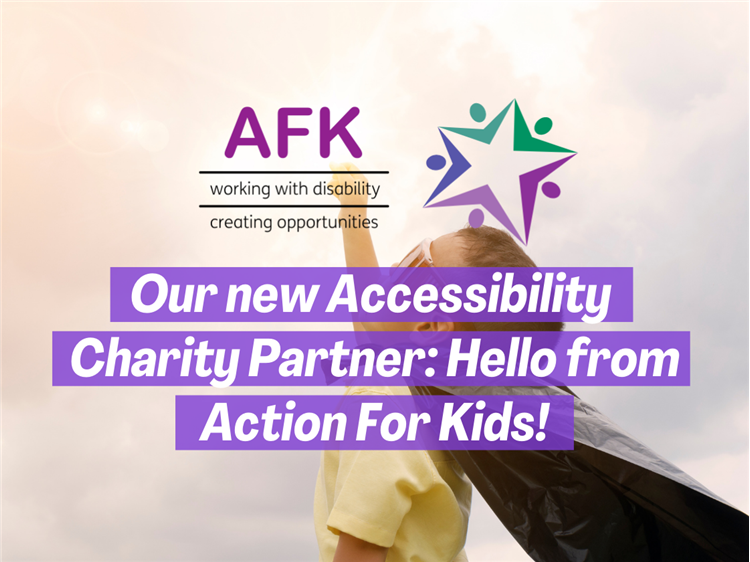 Our New Accessibility Charity Partner: Hello From Action for Kids (Afk)
​Firstly, we all want to say a big thank you from everyone here. We are massively excited to be chosen as the Trinnovo Group Accessibility charity partner for 2022. We are all looking forward to working with you to remove some of the barriers young people with physical and learning disabilities and autism face in society and the workplace.
Some sad and shocking facts.
Did you know?
There are 1.5 million people in the UK who have a learning disability, yet only 5.1% are in paid employment. Ofsted's special educational needs and disability (SEND) 2018 review states that disabled young people leave school with no employment aspirations and no plan to support them into employment.

Disabled young people aged 16-18 are at least twice as likely as their non-disabled peers to be not in education, employment or training

By the age of 26, disabled people are four times more likely to be out of work compared to non-disabled people

1 in 5 employers say they would be less likely to employ a disabled person

There are approximately 360,000 children and young people in the UK aged 0-24 who have a disability that affects their mobility. These individuals are affected by difficulties accessing appropriate healthcare and mobility equipment, as well as everyday struggles trying to access a world that is not disability friendly.
​
So, who are AFK and what do we do?
We have been around for 30 years (Happy Birthday to us!), providing specialist equipment, education and training for disabled children and young people.
​
If you want to find out more check out our websitewww.my-afk.organd follow us on social media
Facebook:https://www.facebook.com/afkcharity
Twitter:https://twitter.com/afkcharity
Instagram:www.instagram.com/afkcharity
YouTube:https://www.youtube.com/c/actionforkids
LinkedIn:www.linkedin.com/company/afkcharity
We'll close with another massive thank you. Let's celebrate 30 years of working with disabled children, young people, and those around them and look forward to the next 30!
#AFK30
#ItsInOurDNA