Back to Blogs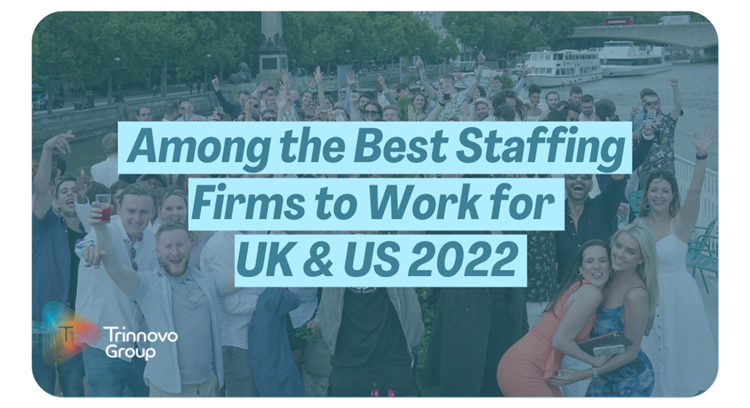 Among the Best Staffing Firms to Work for UK & US
​The team at Broadgate, part of Trinnovo Group are thrilled to announce that we have won the Grand Prize for 'Best Staffing Firm to Work for' in the UK at the SIA Executive Forum today in Austin, Texas, attended by our Group Managing Director in the US, Ben Adams! We are also pleased to be among the winners of 'Best Staffing Firms to Work' for across the US!
These awards celebrate the very best in employee engagement strategies and their ability to keep staff motivated, productive and feeling valued, and for their leadership in putting people first. Internal employees at each firm were asked to complete an online survey, measuring key engagement categories, focusing on items including teamwork, trust in senior leadership, diversity and inclusion, manager effectiveness, compensation, and benefits.
US Group Managing Director, Ben Adams stated: "Trinnovo Group are proud and excited to be recognised by the SIA as one of the Best Staffing Firms to work for - both in the UK and the US.
Our people are our business, and we want them to come to work every day looking forward to collaborating with their colleagues, working for a company with a strong mission and vision, where they feel they can positively impact their clients, their candidates, and the communities that they serve. We are passionate about promoting our people and helping them to grow, giving them support, a variety of career paths, international career opportunities, and the encouragement to develop themselves outside of recruitment through involvement in thought leadership."

Find out more about SIA on theirwebsite.