Back to Blogs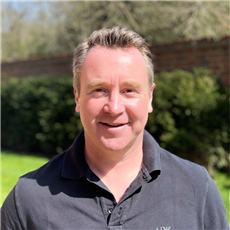 New Chairperson Appointed at Trinnovo Group
​Trinnovo Group is delighted to announce the appointment of Richard MacMillan to the Board of Directors as Chairperson.
Richard has worked in the staffing industry for 25 years and was CEO of health and life science staffing and services company Independent Clinical Services for 14 years. He led the growth and diversification of ICS through three periods of Private Equity ownership until it was sold in September 2020. During Richard's tenure, ICS completed multiple acquisitions, expanded its international presence, and developed a number of innovative healthcare services.
​
Richard commented; "Trinnovo Group is an exciting and dynamic business-led by exceptionally talented people and I am delighted to join as Chairperson. Trinnovo Group is purpose-led with a mission to build diversity, create inclusion, and encourage workplace innovation. They have a unique and exciting approach to the full talent cycle. The business is flourishing, and I look forward to working with the team as they continue to diversify the business and grow internationally."

James Cox, Trinnovo Group CEO commented "I am delighted to have Richard join us as Chairperson. Richard's track record in international growth driven by an entrepreneurial and technology-focused approach is second to none. The Board and I are hugely excited to work with Richard and continue disrupting the recruitment sector via our people and delivering our vision, to be the fastest organically growing and most impactful recruitment business on the planet. Ashley Lawrence continues to support the group working with the Trinnovo Board in his new role as Founder."
​
For further information about Trinnovo Group, visit www.trinnovogroup.com
​
Press enquiries:
Helena Sullivan, Group Marketing Director, helena@trinnovo.com