Back to Blogs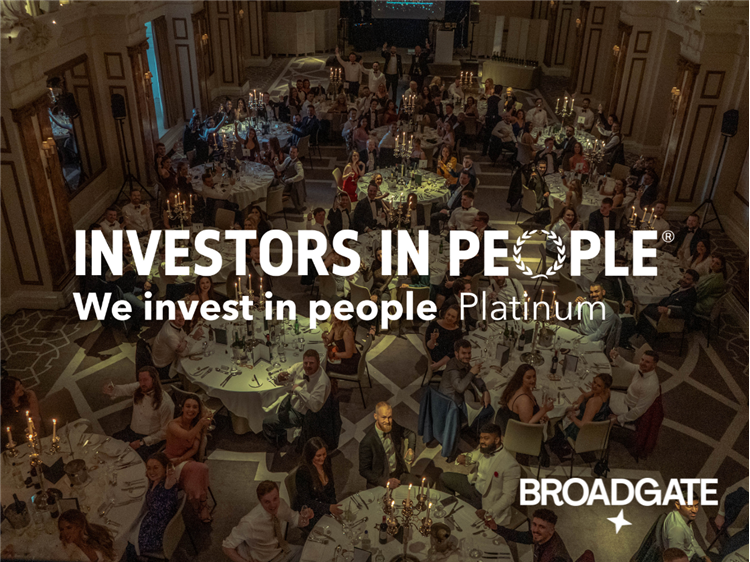 We Are Investors in People Platinum
​
Our team at Trinnovo Group is thrilled to announce that we have been awarded the Investors in People Platinum accreditation. This accreditation goes to Trinnovo Group, incorporating BioTalent, Broadgate and Trust in SODA.
Platinum is the highest level of accreditation possible to achieve, as part of theWe invest in peopleaccreditation and is something that only 3% of organisations achieve.
This means that our policies and practices around supporting our people are embedded in every corner of Trinnovo Group and its sub-brands. Within a company accredited as Platinum, everyone – from the CEO to a trainee – knows that they have a part to play in the company's mission, vision and passion and are always looking for ways to improve.
Trinnovo Group has a people-first approach to recruitment, and we place our diversity, equity and inclusion strategy at the forefront of our thinking. Our mission is to build diversity, create inclusion and encourage workplace innovation.
Paul Devoy, CEO of Investors in People said:
"We'd like to congratulate Trinnovo Group. Platinum accreditation onWe invest in peopleis a remarkable effort for any organisation, and places Trinnovo Group in fine company with a host of organisations that understand the value of people."
DJ Marker, Trinnovo Group's Chief People Officer said:
"The feedback from our people and the IIP panel has been amazing, we're still buzzing with excitement.
We are incredibly proud to be recognised as one of the very best businesses in the world in how we lead and develop our people.
Investing in and caring for our people has been our number one objective at Trinnovo and across all our brands since inception. We believe passionately in giving people a career for life, and to do this we support great people to develop and succeed in their perfect roles. Investing in our people's engagement is good for us, our people and ultimately our clients. Our happy and engaged recruiters and talent advisers are perfectly placed to deliver our mission to build diversity, create inclusion, and encourage workplace innovation."
Investors in People believes that the success of your organisation begins and ends with people. If we make work better for everyone, we make work better for every organisation. And if we do that… we make society stronger, healthier, and happier.
Feedback report findings:
98% of our people say it is a great place to work; people believe that morale and engagement have steadily increased over the past three years. All measures of success have progressed in the past three years when we were recognised as a strong Investors in People Gold organisation.

Our culture has become noticeability more consultative, and collaborative and the people are more aware of and focused on helping Trinnovo meet its aspirations

Our people appreciate the opportunities for growth that are available at Trinnovo, with training, interesting projects, transfers, and promotions examples of how short, medium and long-term development of employees is paramount to Trinnovo and its plans for succession. Career pathways are well embedded for the variety of functions in the group and encourage the concept of 'wiggly careers.'

The CSR and DEI strategic roadmaps and updated framework and committee roles have been delivered. The Impact Metrics have assigned hard measures with which to evaluate the impact of these teams and their sponsors can be held to account.