Back to Blogs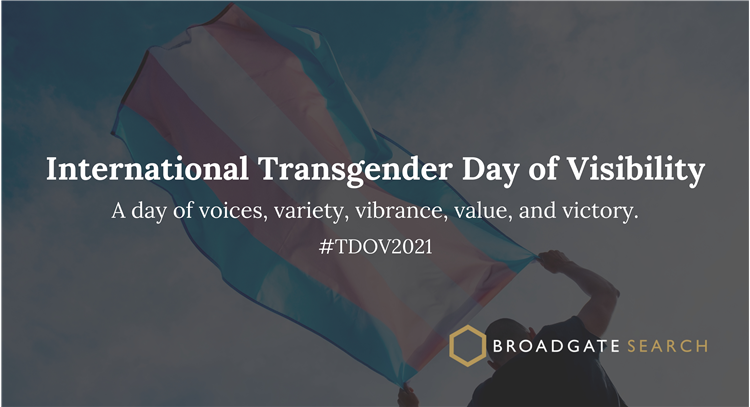 International Transgender Day of Visibility
​Today is International Transgender Day of Visibility. This important day acknowledges the contributions made by people within the transgender, non-binary and gender-diverse communities. We dedicate this day to celebrating the lives of the transgender community, while also raising awareness of the work that is still needed to save trans lives.

TDoV recognises trans people of all genders, sexualities, ages, disabilities, racial, ethnic and socioeconomic backgrounds.

At Broadgate Search, part of Trinnovo Group, we focus especially on various demographic workstreams that matter to us. Our LGBTQIA+ pillar enables us to use our platform to shine a light on prevalent issues in the community while ensuring we are as inclusive as possible internally. At Broadgate Search, inclusion is the norm, not the exception.