Back to Blogs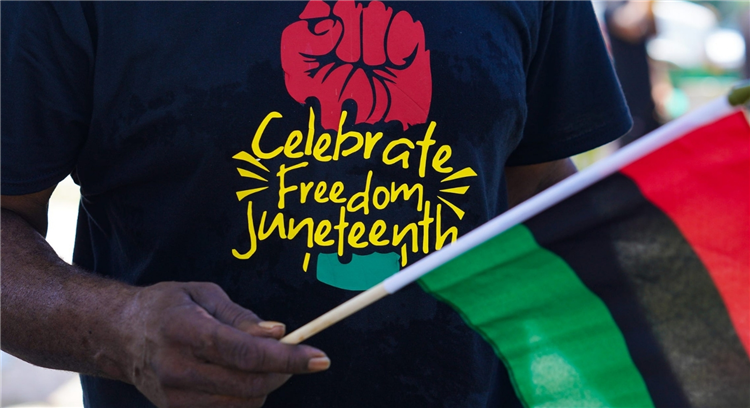 Juneteenth: What It Is, What It Means, and How You Can Show Your Support
​9th June, millions of Americans will celebrate Juneteenth, which has become the first federal holiday in the US since Martin Luther King Jr Day was announced in 1983. While this has been a historical moment in time for the last 156 years – it is still relatively unknown, particularly outside the U.S.
WHAT IS JUNETEENTH?
In 1863, during the American Civil War, President Abraham Lincoln issued the Emancipation Proclamation, which stated that more than three million slaves living in the Confederate states to be free. However, it was until two years later that the news reached African Americans who were living in Texas.
Juneteenth marks the day on 19th June 1865 when enslaved black people in Texas learned they had been freed. The day became known as Juneteenth, adjoining the words 'June' and 'nineteenth.' In 1866, the first Juneteenth celebrations took place. This involved family meals, local parades, prayers and musical events.
THE FLAG
The Juneteenth flag uses the colours blue and red (representing America) as well as white star placed against an arc located in the middle. The flag was created in 1997 by Ben Haith, founder of the National Juneteenth Celebration Foundation. The star in the middle represents the 'Lone Star State' of Texas where the celebration first took place. The arc symbolises a new horizon of opportunities and a bright, prosperous future for the Black community.
PRESENT DAY CELEBRATIONS
This year, New York will kick off the annual Juneteenth three-day summit event. Around 5,000 people attended in 2019, which has quadrupled in 2020 as people gathered together virtually. The summit will feature performers, a health and wellness screening centre, as well as educational activities.
In Washington D.C., The Smithsonian Museum of African American Culture and History will hold seminars on the history, meaning and significance of Juneteenth, as well as celebrating the wisdom of their elders.
SUPPORTING THE COMMUNITY
As well as the large celebrations taking place, Juneteenth is also a time for reflection and self-assessment. Supporting Black-owned businesses, listening to Black artists, reading books by Black authors and donating to organisations is a good way to start. See some amazing, sustainable Black-owned businesses that are worth a visit:
We wish our American clients, candidates and community a happy and peaceful Juneteenth.
At Broadgate Search, inclusion is the norm, not the exception. To ensure we can make a tangible difference, we have a Diversity Innovation Team that focuses on 7 key demographic pillars - one of which being Ethnicity. If you would like any support or further information – get in touch at dei@trinnovo.com