Back to Blogs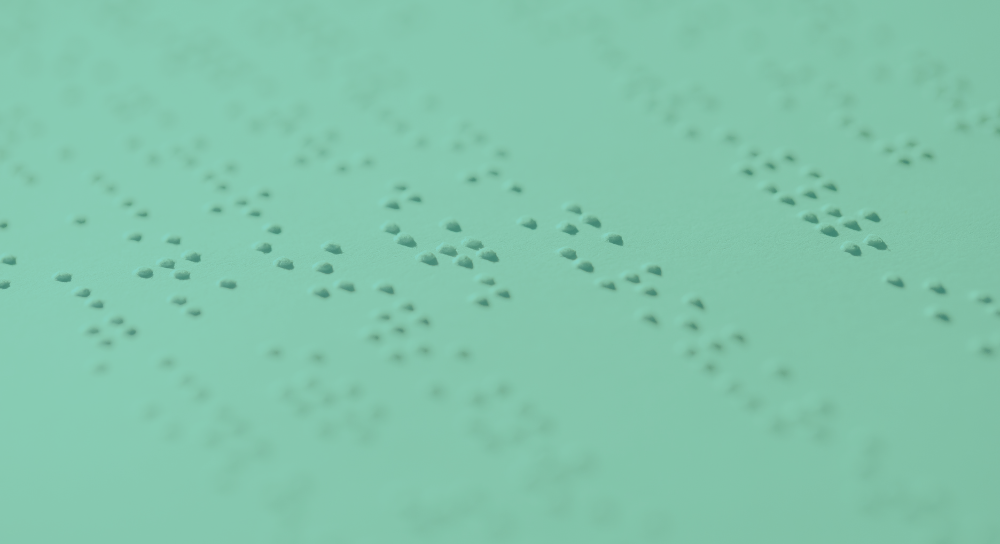 Raising Awareness for World Braille Day 2023
​January 4th marks the birthday of the inventor and educator Louis Braille, creator of the ground-breaking Braille code system of communication, a system that's made the world more accessible for visually impaired individuals for over 200 years.
World Braille day is both a celebration of Braille as a vital means of communication and a reminder of the critical importance of accessibility in the journey toward an equitable future for all.
As a touchstone for the development of humanity, sight has moulded the world we know today, from our language to our culture and even our value systems. For the 2.2 billion people with near or distance vision impairment (World Health Organisation, 2022), different methods of perception must be available to overcome the visual bias that's so heavily entrenched.
Modern technology has played a huge role in supporting the independence and accessibility of those who are visually impaired over the last few decades, from screen readers and braille displays to the developments made in modern optometry, assistive tech is changing the landscape.
Today, Braille codes are used in 140 countries (Royal National Institute of Blind People), providing a crucial point of communication for millions of individuals.
To ensure that people with visual impairments are granted the human rights they deserve, creating inclusive workplaces and cultures of inclusion and belonging is a must.
What You Can Do to Make a Positive Difference:
World Braille Day was established just 5 years ago, so it's important we do what we can to raise awareness. Even the smallest of actions can help create a more inclusive future, even if it doesn't feel like it at the time. Whether you're looking for ways to recognise and support World Braille Day as a company or as an individual, here are some quick tips that might benefit you:
1. Spread the Word – Social media can be the perfect tool for raising awareness, and even a simple reshare can go the distance, especially if you've already got the audience for it.
2. Make Your Online Presence Accessible – Alt text, screen readers, accessibility checkers, voice search compatibility and inclusive web design can transform your online presence, making it substantially easier to interact with for people with a visual impairment.
3. Promote Accessibility Within Your Organisation – Vision is so often taken for granted, particularly if you've never had to live in a world without it. Promoting accessibility and implementing accessibility policies in your company can make a huge difference in raising awareness.
4. Learn Braille – The more you know, the better equipped you'll be to articulate the importance of Braille to others, plus learning how to read it might help you support others who rely on it.
Here at Trinnovo Group, we're wholly committed to developing a better working world for everyone. Accessibility, inclusion, and understanding are integral elements of our values, and we work hard to ensure that it stays this way.
If you want to help us make a positive difference and reshape recruitment, reach out to us today, we'd love to hear from you.