Back to Blogs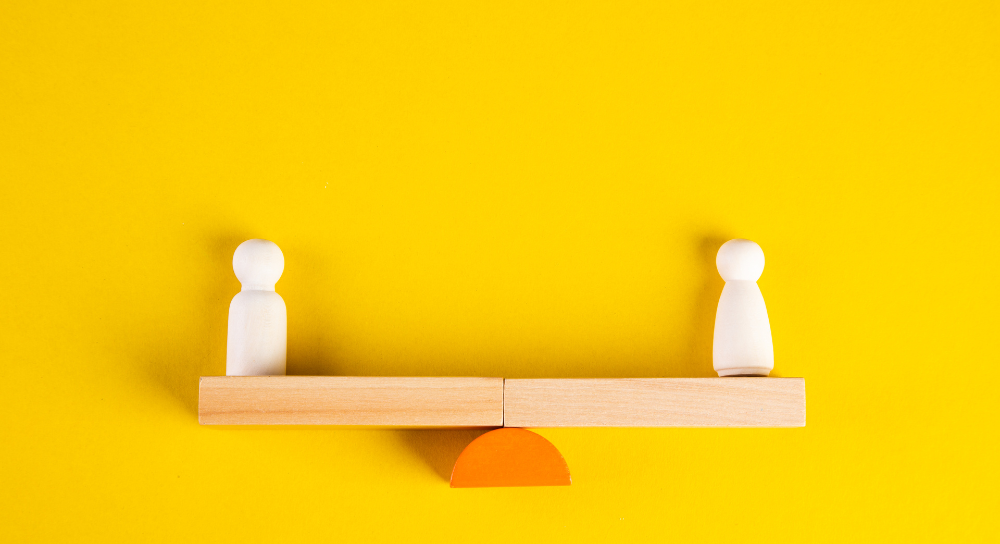 An update on the Gender Gap: The Good, the Bad, and the Future
​The ever-present gender parity gap is a stark reminder of the inequities that burden society as we know it today. Even as the UN reports positive progress in the fight for gender parity, the tumultuous political landscape of the post-pandemic world, combined with the looming threat of a global recession, has proved to be a huge cause for concern.
A recent study from the World Economic Forum claims that it'll take 132 years to fully close the gap, a troubling statistic that illuminates just how far we have to go.
It's not all bleak though – progress is being made. Read on to find out more about the current state of the gender gap and what you can do to make a difference of your own.
The Good
More women are rising into positions of power and leadership, and it's happening on a global scale. The proportion of women in leadership roles now sits at a figure of 31%, according to Catalyst, the highest number ever recorded.
Political representation of women is also on the rise, with more women in leadership positions within politics, establishing themselves as powerful role models for the next generation.
Data from the Global Gender Gap Index shows the progression of women in leadership in public office. 'The global average share of women in ministerial positions nearly doubled between 2006 and 2022, jumping from 9.9% to 16.1%, similarly to the global average share of women in parliament rising from 14.9% to 22.9%', highlighting significant progress, while there is still a way to go.
As a DEIB-led staffing and recruitment business, Trinnovo Group is committed to actively confronting the gender gap. By empowering individuals to thrive on a global scale, we can build the equitable workplaces of the future.
By partnering with charities, companies, and like-minded individuals everywhere, we can develop communities that represent the diversity of talent needed to drive positive change, provide businesses with sustainable and inclusive hiring solutions, and help create better opportunities for everyone.
The Bad
On June 24th, 2022, the U.S. supreme court overturned Roe V Wade, depriving American women of their constitutional right to an abortion.
This state-mandated attack on women's reproductive rights has rolled back 50 years of progression in the U.S., and there are growing concerns that the visibility of the ruling will spark anti-abortion sentiment across the globe.
We're still suffering the effects of COVID too – the pandemic proved to be a regressive force in the battle for gender equality, ultimately lengthening the time it'll take to achieve parity (a 36-year increase in 2021).
Women have been disproportionately affected by the pandemic – not only in terms of job loss but in sharp increases in worldwide domestic abuse rates.
The Future
The journey towards gender parity starts with our attitudes, and positive progress is enabled by better education, human rights, inclusive workplaces, and our ability to follow the data every step of the way.
Achieving a gender-equal future requires a policy that enables bodily autonomy for everyone. Plus, research and development, particularly in health-related fields, must account for the individual requirements of women everywhere.
On an optimistic note, a positive and gender-equal future is observable, and we know how to reach it. Eliminating a timeworn male bias in the workplace, investing in education opportunities for everyone, and establishing policies that place equality first are crucial steps in the ongoing fight for a brighter tomorrow.
At Trinnovo Group, diversity is at the forefront of our thinking. Our Diversity Network demonstrates our commitment and social impact. The comprehensive 4-pillar strategy is broken down into our employee-led engagement groups, each aligning with their own charity partner(s) to make change.
Our Gender Employee Engagement Group (The Gender Network) works alongside our charity partner Smart Works, a UK-based women's charity that strives to give women the confidence they need to reach their full potential, secure employment, and change the trajectory of their lives.
You can find out more about Smart Works on their website.