Back to Blogs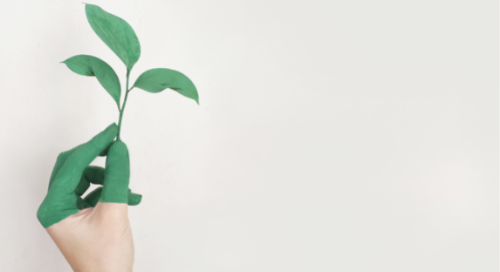 5 Simple Ways to Create a more Sustainable Workplace
​A recession looms on the horizon, hybrid working models are emerging from their infancy, and, according to The Guardian, another selection of single-use plastics is mere moments away from being banned in England. 2023 is well underway.
The recent ban represents vital progress In the fight for a healthier, plastic-free future, but if the nation hopes to reach the lofty goals detailed in the 25-Year Environment Plan, the eco-friendly transformation needs to speed up.
In an era where corporate responsibility sits in the spotlight, sustainable business practices boost the bottom line, and a shared vision enriches company culture, businesses need to play their part.
Here are 5 simple (and cost-effective) tips to help you create a more sustainable workplace in 2023 and beyond.

1.

Create a Culture of Transparency

A transparent working culture yields limitless benefits when it's done right, and it'll work for sustainability too. Avoiding the dreaded 'greenwash' (essentially when businesses report to be environmentally friendly, but there's no supporting evidence) and developing a space inherently concerned with sustainable business practices can make all the difference.

Transparency can help you keep track of your efforts, and it encourages everyone to take part. It's worth remembering that people are more concerned with sustainable business practices than ever before. Consumers, say Forbes, have 'realized the planet is in trouble.'

This represents a real opportunity to add brand value through transparency. More importantly, you get to save the world.

Even the smallest cultural changes (like a move to greater transparency) can be extremely difficult without the right support. If you need help developing a company culture that works for your business and your people, we're here to help. Reach out to the team at Equiris Consulting for more information on how we can unlock your organisation's potential.

Top Tip – Track your business data. When you have the cold, hard stats in front of you, it's hard to argue about what needs improving. It's also worth reaching out to an independent sustainability advisor if you're stuck in a rut about your company's environmental impact.

2.

Go Paperless

British businesses could save more than £1 billion over 10 years if digital trade documents are made as valid as their paper counterparts, say the BBC. While this is indeed a positive step forward, and the UK is a world leader in the race for a paperless workplace, the law still doesn't recognise the processing of electronic documents.

This makes it hard for certain industries to go fully digital, but there are still measures you can put in place if this applies to you.

For example, a paperless office policy that pinpoints where your employees can make a difference can be a great way to ingrain a sense of sustainability into the culture.

Top Tip – Encouraging everyone to recycle can make a huge difference. It sounds simple enough, but not everyone engages with it, particularly if they're not fully aware of its importance. You could always track your recycling and let your employees know what kind of an impact your company is having on the wider world.

3.

Revisit Your Flexible Working Model

One of hybrid working's big benefits is the sustainability factor. From a smaller carbon footprint on the individual level to reduced overheads in the office, a well-structured hybrid model is a powerful tool in the fight for a greener tomorrow.

While the majority of UK workers prefer hybrid working (according to a report outlined in Business Leader), many companies are still stuck trying to find the right balance – effective communication is likely the key.

Top Tip – Forcing employees to work remotely can do much more harm than good. There are many benefits to in-person working, and the option should be there if you can offer it.

4.

Partner with the Right Vendors

If you're presenting as an eco-friendly company, partnering with vendors and investors that don't share the same view is not a good look. It can damage your brand reputation, and make you look insincere, even if this isn't the case.

On the other hand, partnering with businesses that share your outlook on sustainability can work wonders for everyone involved. It represents a great marketing opportunity, and it helps your brand tap into a new pre-established audience.

A great example of this would be when Burberry teamed up with Elvis and Kresse to tackle the leather wastage problem in fashion, an industry that's been historically notorious for poor sustainability practices.

Top Tip – Always aim to work with a company that shares your values. Leveraging your network for opportunities is a great way to find the right organisation.

5.

Educate Your Company

The more you know about where the most significant environmental impact comes from, the better equipped you are to make positive changes in the future.

Again, you can revisit your company data to help you do this, and it's worth making sure that your people are all clued into what you're trying to do.

If your company's sustainability goals are clear, everyone will have a much easier time working towards achieving them.

Top Tip – Training is vital. Sustainability training can contribute towards a healthier company culture for everyone, raising awareness and understanding throughout every cornerstone of the business.