Back to Blogs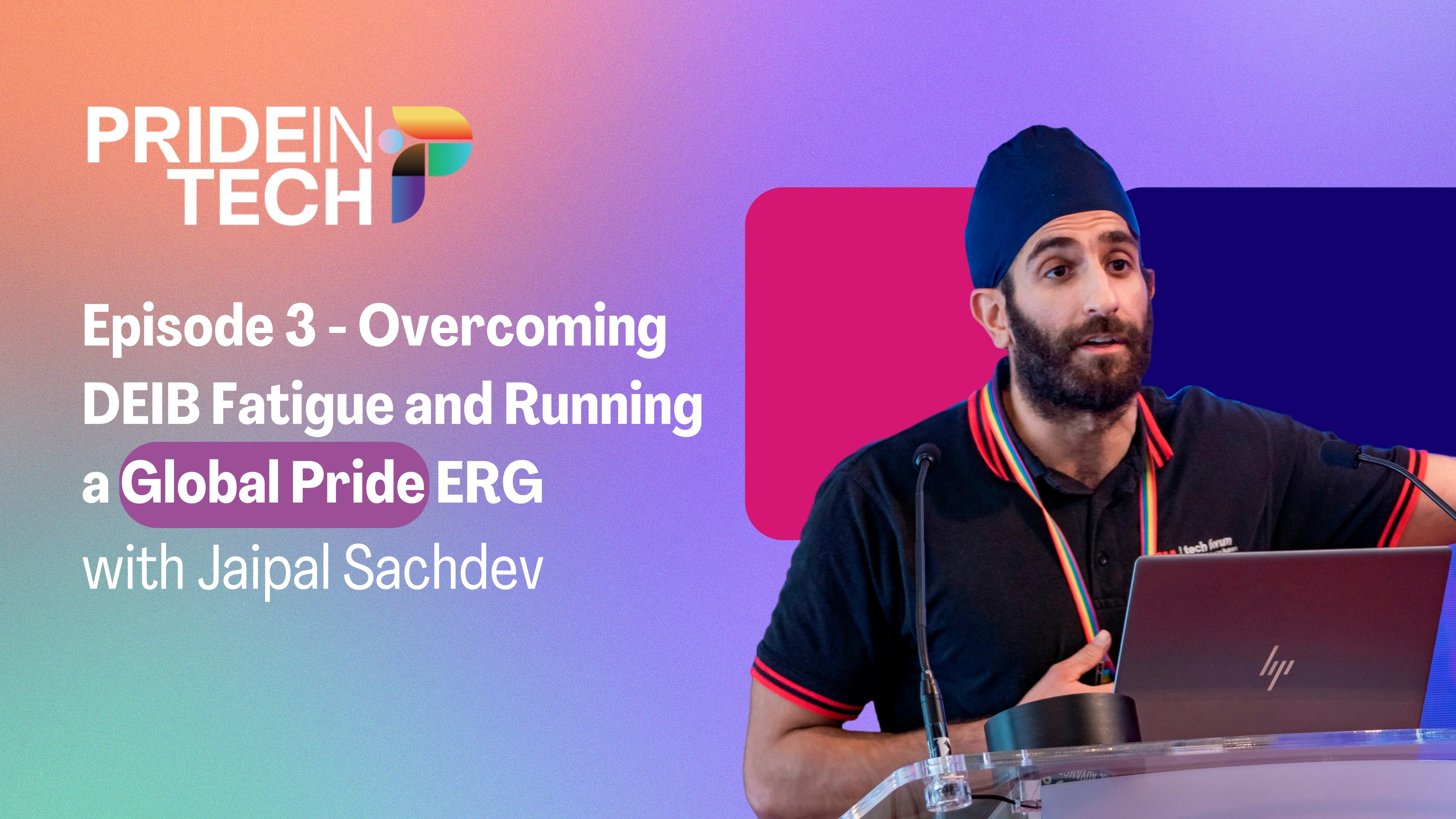 Pride in Tech Podcast Episode 3 - Episode 3 - Overcoming DEIB Fatigue and Running a Global Pride ERG with Jaipal Sachdev
In this episode Alfie Rice is joined by somebody who is no stranger to the Pride in Tech network...it's Jaipal Sachdev! Jaipal is a distinguished leader and advocate for Diversity, Equity, and Inclusion (D&EI) in the corporate landscape, notably within the Corporate Pride Space. Leading the 3M Pride employee resource group, he passionately fosters inclusivity and empowers LGBTQIA+ individuals within the organization - over 1300 members globally. Jaipal trailblazes DE&I and Pride Initiatives beyond the boardroom into factory floors.
​
Recognized as a top 100 LGBTAI+ Global Leader by Involve, and honoured by the British LGBTQIA+ Awards and National Diversity Awards, Jaipal's exceptional contributions underscore his commitment to driving positive change.
Professionally, as a Supply Chain Manager based in Northern England, he adeptly navigates complexities in multiple European factories, contributing to 3M's groundbreaking material science innovations known globally.

During Alfie and Jaipal's conversation, they discuss Jaipal's role as Chair in 3M's Pride ERG, as well as what corporate pride means to him, and how exactly we prevent diversity fatigue.
​
#prideintech