Back to Brands
Broadgate is a recruitment specialist focused on business protection and enablement. Our consultants serve tech-enabled businesses and represent candidates across the UK, US, and Europe in the fields of Finance, Accounting & Audit, Risk & Analytics, Cyber Security, Compliance & Financial Crime, Legal & Company Secretarial, and the corresponding areas of innovation, protection, and enablement.
Our recruitment solutions protect and empower businesses as they evolve and scale successfully, and we enable our candidates to become the best versions of themselves. Driven by our shared vision of a fairer working future, we thrive on making a positive impact on our communities, our candidates, our clients, and our colleagues. We are people first. Believe in Broadgate.
CASE STUDIES FROM OUR CLIENTS
​ A case study of Broadgate's work with The Cumberland.​OverviewThe Cumberland identified Broadgate via our Board advisor, Adrian McCarthy - who had...
Read more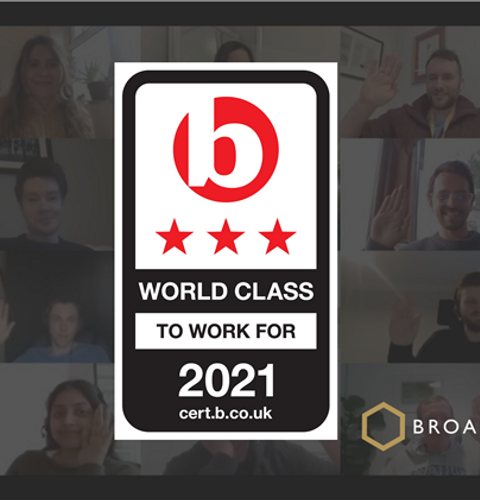 ​We're delighted we've been awarded Best Companies' top accolade – 3-star, world-class accreditation for employee engagement. It's a standard few c...
Read more